Where the Knowledge comes from.
According to our understanding, the ancient knowledge comes originally and to this day from the earth and all life that is home to her.

Nevertheless, there are some people who have studied this ancient knowledge to a particular extent and/or exceptional depth and it has become their life's work to pass this knowledge on and to preserve it for future generations. This is mostly the case when they have received ancient knowledge directly from indigenous cultures over a long period of time or are part of them themselves. Because of these valuable contributions, we feel it is appropriate to list these individuals here and thus honor them with gratitude.

The Wilderness Network serves as an access point to nature- and wilderness schools that share this understanding.

The founders of the wilderness schools were taught at least by one of the listed mentors directly or by a person who considers oneself being in their mentoring tradition.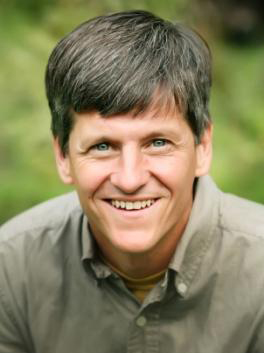 Jon

Young
Jon Young, born in 1960, was ten years old when Tom Brown took notice of him and began to teach him as he himself had previously been taught by Stalking Wolf. In the seven years that followed, most of which felt like a great adventure to Jon, he gained a deep knowledge of nature without ever having heard a single lecturing lecture from Tom. To understand this art of teaching, Jon later studied ecology and anthropology and searched for the "invisible school" of primitive people. How did they manage to teach their children everything they needed to live without lessons in the Western understanding? He found 36 elements that are built into the culture of all peoples in the world and that guide children's learning and development. Armed with this knowledge, Jon founded a nature and wilderness school, the Wilderness Awareness School (www.wildernessawareness.org), in New Jersey in 1983. It now resides in the US state of Washington. He was decisively supported by a then 70-year-old man of British origin named Ingwe, who had grown up in Kenya with the Akamba people. He supported Jon for ten years with the wisdom of his age, his knowledge of nature and his understanding of the cultural background of the "invisible school". Meanwhile, many other teachers shared their knowledge with Jon, including Lakota medicine man Gilbert Walking Bull, Mohawk chief Jake Swamp and his wife Judy, and Odawa peacemaker Paul Raphael. The teachings of their peoples were incorporated into the model for the art of teaching developed by Jon, as were the results of modern science, for example neurobiology. The model also forms the framework for Kamana (www.kamana.org and www.kamana.eu), a four-part training programme with which interested people can discover nature for themselves on their doorstep. In the meantime, the "Eight Shields Model for Cultural Mentoring" has inspired several hundred nature and wilderness schools and programmes in the USA, Canada and Europe. But it does not only unfold its effect to connect people with nature, it also facilitates their access to other things they want to learn, be it music, mathematics or yoga. What's more, the model also helps to build and manage companies, organisations and communities in such a way that everyone involved feels comfortable and develops their creativity in the best possible way. At the invitation of several German nature and wilderness schools, Jon came to Germany for the first time in October 2004 and has given several courses here every year since. They are almost like "family reunions" for people who feel connected to the European nature and wilderness schools and have given rise to many new relationships. In 2009 Jon accepted the invitation to Austria for the first time, in 2010 to Great Britain and in 2011 to Scotland. www.8shields.org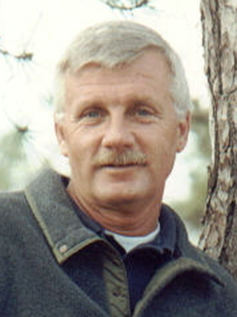 Tom

Brown Jr.

Tom Brown Jr., born in 1950, spent almost all his free time as a child and teenager with the old Apache Indian Stalking Wolf in the Pine Barrens, a forest area in New Jersey (USA). Stalking Wolf taught him all the skills needed for life in nature in the traditional way of primitive peoples, also called coyote mentoring. It was not about "survival" as a heroically waged battle against the elements. Stalking Wolf - or "Grandfather" as Tom called him - taught his protégé to be so well versed in nature and so familiar with it that he could live in the wilderness as well as other people in their own homes. Tracking in particular became Tom Brown's passion. He developed such extraordinary, almost magical skills in it that he is repeatedly hired by the police and FBI, among others, to find missing children, escaped zoo animals and fugitive criminals. In 1978, his first book "The Tracker" was published, in which he describes his childhood with Stalking Wolf. In German ("Der Fährtensucher") it is now only available in antiquarian form. A year later, Tom Brown founded "The Tracker School" in New Jersey, where he still shows interested people how to get closer to nature and live with it. In summer 2005, some of his German students organised a Tracker School basic course in Germany. www.trackerschool.com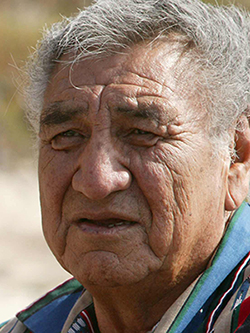 Gilbert

Walking Bull

Gilbert Walking Bull was born in the distant hills of South Dakota and was the grandson of Moves Camp, a Sioux holy man and the great-grandson of Sitting Bull. From his mother's side he was also related to Crazy Horse and Black Elk. From a young age he was chosen to carry on the spiritual teachings of his people, so he was mostly brought up by people from his grandparents generation and taught the traditional healing ceremonies, chants and culture of the Lakota. He was kept out of government schools and did not know anything about the way of life of modern Americans or the English language until the age of 16. Gilbert's knowledge of Lakota traditional views was pure and true, representing an unbroken cultural lineage unlike anyone else. Gilbert wrote four authoritative books on authentic Lakota traditional culture. In 2000, he founded "Tatanka Mani Camp" with his wife Diane Marie and Marilynn Bradley. Gilbert died in April 2007.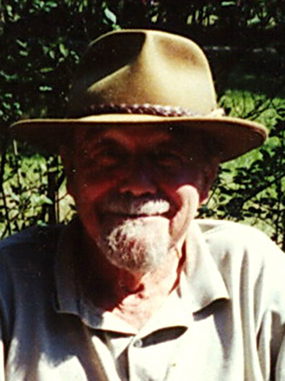 Ingwe
Ingwe was born M. Norman Powell in 1914. He was of British descent, but spent his childhood walking barefoot across the steppes of Kenya, side by side with the young warriors of the neighbouring Akamba people. He was adopted by this tribe and learned how to live in harmony with the earth. In 1984 Ingwe joined Jon Young and the Wilderness Awareness School to share the teachings of his Akamba people on how to hold and pursue the vision of a positive future for the unborn children. For these teachings and his wonderful stories, he will forever be remembered as the Grandfather of the Wilderness Awareness School. Ingwe died in 2005.
www.wildernessawareness.org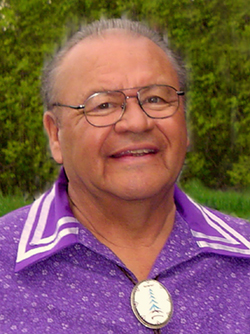 Jake

Swamp

On Earth Day 1990, Jon Young met Tekaronianeken Jake Swamp, one of the Deputy Chiefs of the Mohawk Wolf Clan of the Iroquois League of Nations. The Iroquois-derived principles of peacemaking and teachings of thanksgiving that Jake and his wife Judy shared with Jon are an essential foundation of his philosophy. With the non-profit organisation he founded, the Tree of Peace Society, Jake travelled the globe until his death, meeting world-class leaders and delivering his people's messages of peace and community. Jake Swamp died on 15 October 2010.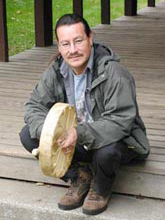 Paul

Raphael

Paul Raphael holds the official title of Peacemaker in the Grand Traverse Band of Ottawa and Chippewa Indians of Michigan and is also a singer and storyteller. For many years Paul worked with Jon Young on the Art of Mentoring courses and was instrumental in reawakening awareness of the concept of the "extended family" and the supporting function of its various roles within a community. He also taught Jon how to recognise and process different forms of grief.
Stalking

Wolf

Stalking Wolf grew up free outside reservations in the mountains of northern Mexico. At the time of his birth around 1875, wars and violence prevailed, but the group of Lipan Apaches to which he belonged never submitted. He was taught the traditional way of life of his people and became a shaman and scout. At the age of 20, a vision led him away from his people. For the next 63 years he followed the call of the Creator and wandered across the American continents in search of teachers. He learned the ancient knowledge of many primitive peoples and others who live in harmony with the earth. He never had a job, drove a car, paid taxes or otherwise participated in the life of modern society. When he was 83 years old, he met a little boy collecting fossils in a stream bed. He recognised the boy as the person with whom he would spend his last years and whom he would teach everything he knew. This boy was Tom Brown Jr. Tom was taught not only all that Stalking Wolf had learned during his travels, but also the essence of Apache culture from hundreds of years ago.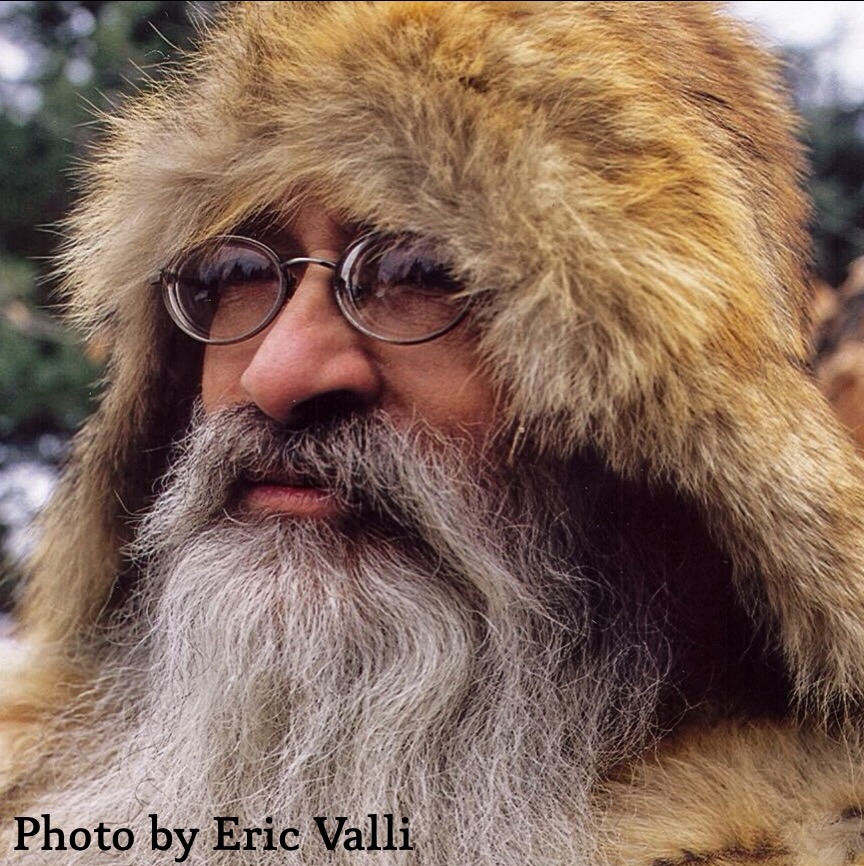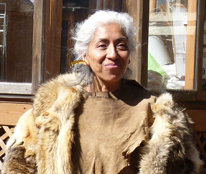 Tamarack

Song &


Lety

Seibel

A description follows...